Free Shipping US Wide On All Orders Over $30
Hair Thickening Fibers - Completely Conceals Hair Loss
Sale price

$35.95

Regular price

Unit price

per
people are viewing this item
Instantly cover bald spots, thinning, and patchiness across your temples, part, crown, and sides. Boldify Hair Thickening Fibers are the best natural hair loss solution for women & men, offering a natural "real hair" effect and undetectable finish. Our advanced clump-proof hair powder fibers bind to your natural hair, mimicking your own hair follicles for seamless blending and a thicker, denser appearance.


Full scalp coverage in just 2 easy steps!
1.
Simply wash, fully dry, and style your hair as usual;
2.
Shake fibers over desired areas and pat gently to set in place for a noticeably thicker look, instant scalp coverage, and a fuller finish that lasts all day.

Men and women experiencing hair loss or thinning hair deserve thick, luscious, confidence-boosting locks with healthy shine! These natural hair fibers make it easy to get the hair you love.


All-day, weather-resistant hold: We know you have places to go, people to see, and more important things to do than worry about your hair! That's why our hair building & thickening fibers are wind, sweat, and water-resistant and designed to outlast your busy day. They lock tightly onto your natural hair for outstanding hold, but are easily and cleanly removed with regular shampoo.

Gentle & Irritant Free: With just 3 natural ingredients - cotton, iron oxides, and salt - our hair building fibers are safe, plant-based and free of common allergens and irritants. We responsibly and sustainably source only the purest ingredients to create a superior - yet affordable - product that works far better than overpriced keratin fibers!

Industry Leading Color Match Guarantee: Simply choose the hair thickener fibers shade you think will most closely match your natural hair color, buy it, and try it. If the color's not quite right, simply let us know. Our dedicated in-house Customer Care Team will use your feedback to help find your perfect match, and get it to you as quickly as possible at no additional cost!

Stress Free Satisfaction Guarantee: We're so sure that you'll regain your confidence and adore your results that we back each bottle with our comprehensive risk-free guarantee. Buy and try a bottle of Boldify Fibers and love it - or we'll refund the purchase price upon request. Period. No hassle, no questions asked, no return required!

Share
Thick. Full. Undetectable. And All Yours.

If you want to cover thinning, balding, patchy spots across your temples, part, crown and sides, these are the hair fibers for you. With a natural "real hair" finish and the perfect level of shine, these hair fibers transform thinning hair into luscious, undetectable, confidence-boosting locks... even if other products left your scalp longing for more.
Simply locate your thinning areas, sprinkle over the top, and admire your thicker & fuller-looking locks.
Our superior fibers BUILD HAIR FOLLICLES then HOLD TIGHT, all day long.

Gossypium Herbaceum (Cotton), Mineral-based colorants (Natural Iron Oxides), Sodium Chloride (Salt)

BOLDIFY is committed to clean. Unlike our competitors, BOLDIFY Hair Fibers only contain three natural ingredients that are 100% vegan, hypoallergenic and irritation free.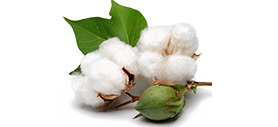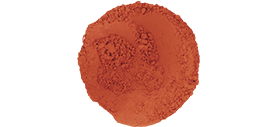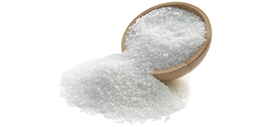 We craft every bottle of BOLDIFY Hair Thickening Fibers in our GMP approved lab - without Animal Derived Ingredients or Harmful Artificial Preservatives – and we never test on animals. Rest assured you'll see thicker hair from this NATURAL, EFFECTIVE, and SAFE product or we'll refund you every penny – no questions asked.
PROVEN RESULTS
HOW TO USE
Step 1
Start with clean & dry hair
Step 2
Sprinkle BOLDIFY Hair Fibers carefully on thinning areas until desired coverage is achieved
Step 3
Pat with hand to disperse the Fibers and finish off with hairspray to lock them in place
FAQ
What do Boldify Hair Fibers do, exactly?

Boldify Hair Thickening Fibers provide instant coverage for bald patches, thinning areas, and wide parts. With a unique sheen for a real-hair effect, our wind/water/sweat-resistant Fibers provide the undetectable coverage you need to regain your confidence and live boldly!
What are the instructions for use?

Dry and style hair as usual. Shake fibers carefully onto thinning areas; gently pat hair to set fibers in place. For best results, use Boldify Hair Volumizing Powder before use for hold, then finish with a light hairspray/setting spray for extended wear.
Is this for men or women?

If you have hair, Boldify Fibers are for you...gender is inconsequential!
What colors do these Fibers come in?

We currently have 15 Hair Fiber Colors available:
What if my hair color is between 2 available shades?

We generally recommend going with the darker of the 2 colors for maximum coverage, as hair is typically darker at the roots. However, mixing/layering 2 different Fiber Colors is also a great way to create a custom color to best suit your individuality!
What are the ingredients?

Gossypium Herbaceum (Cotton), Mineral-based colorants (Natural Iron Oxides), Sodium Chloride (Salt)
Is this product cruelty-free?

YES! All Boldify products are created and manufactured proudly via cruelty-free methods and processes.
Is this a spray or a shaker?

Boldify Hair Fibers come in a convenient shaker-top bottle for easy, precise application.
Do you sell a spray-on version?

Boldify does not currently offer spray-on Hair Fibers.
Does Boldify offer a sprayer?

As our Hair Fibers are intended to be applied via the provided shaker bottle, we do not offer a sprayer attachment.
Is there a sprayer on the market that fits Boldify bottles?

While our previous 25g bottles did accommodate certain sprayers from other brands, it is unknown if our NEW, bigger 28g bottles can.
How can I achieve a more natural hairline with Boldify Hair Fibers?

To fill in a thinning hairline, it's as simple as shaking the Hair Fibers gently into the hair towards the crown of the head, and patting into place. When creating a hairline with less natural hair to work with, we recommend using a Fiber Optimizing Comb for a more natural finish.
What if it rains, or if I sweat, or if it's particularly humid/hot?

Boldify Hair Fibers are rain, wind and sweat resistant. That being said, keep in mind that longevity largely depends upon your application method, and re-application may be necessary after prolonged exposure or particularly harsh conditions.
What type of hair is this for?

Boldify Hair Fibers are great for all hair types and textures!
Each bottle contains 28g of Hair Fibers - about a month's supply for the average daily user.
Is this easy to wash out?

Absolutely! Boldify Fibers can be easily removed in a single wash.
Can the Hair Fibers be combined with other Boldify products?

Yes! We recommend using the Hair Volumizing Powder as well for maximum results, however our Hair Fibers can be combined with any Boldify product(s)! (We recommend adding products to your routine 1 at a time, as each combination will heed a unique result for each individual.)
Is this safe for use on children?

Absolutely. As with any product, we recommend reviewing the ingredients for possible interactions if the user has allergies/sensitivities. Always avoid contact with eyes; do not ingest or inhale.
What if I buy it, and it ends up being the wrong color?

We stand fully behind our Boldify Hair Thickening Fibers with our Color Match Guarantee. If you purchase a bottle of Hair Fibers and the color is not a good match for you, simply send us an email here and let us know - we'll take care of it (either via refund or replacement) within 1 Business Day!
What if I buy it and just don't like it?

We stand fully behind all Boldify products with our Satisfaction Guarantee. If you purchase a bottle of any Boldify product and are not completely satisfied, simply send us an email here and let us know; we'll issue a full refund of the purchase price within 1 Business Day!