Free Shipping US Wide On All Orders Over $30
Hair Volumizing Powder - 24 Hour Volume & Softness
Sale price

$17.95

Regular price

Unit price

per
people are viewing this item
Get fuller, thicker, more luscious hair that lasts 24 hours!
Boldify's ultimate hair volumizing powder is proven to bind, separate and lift each individual hair follicle for visibly bigger hair that feels soft and manageable. Say "goodbye" to stiffness, matting and residue and "hello" to naturally thicker and healthier locks!
Next-level dry shampoo powder:
Need a post-gym refresher or a second-day hair solution? Boldify's premium, professional-grade Hair Volumizing Powder instantly
breathes life into limp locks for outstanding texture
, freshness and hold that outlasts anything the day throws your way. It
quickly absorbs grease, oil, dirt and grime and whisks it away with a few strokes of your hairbrush!
Nourish, repair, silken & shine:
This one-of-a-kind texturizing spray gives you the volume, softness, and lift you crave, while nurturing your hair health! It's uniquely
formulated with coconut oil, aloe vera, and Vitamin E
to infuse your strands with deep nourishment and hydration. The result is a
silky-soft style and a weightlessly-shiny, flyaway-free finish
that's easy to comb and style!
Mess-free lift in seconds:
Boldify's revolutionary, laser-accurate applicator allows you to simply point, spray, and tousle your way to fantastically fuller, voluminously bouncy, effortlessly workable hair and a totally textured, gorgeously soft matte powder finish!
No white residue or matting:
Instantly revitalizes for hair that
looks and smells like it's freshly washed and salon styled
- all without the mess, matting, or unsightly residue other products leave behind. Boldify's hair texturizer & hair volumizer for fine hair lifts from the root and separates each strand for a fuller,
fabulously flowy finish that's 100% natural!Stress-Free Money Back Guarantee:
We're so sure that Boldify Hair Volume Powder will top the list of your favorite hair products that we're guaranteeing your satisfaction. Love it or we'll refund the purchase price upon request - period. No questions asked, no return required!
Expect Full, Thick, Luscious Hair – Lasts 24 Hours
Easily Comb Through, No White Residue or Matting
Lifts Hair At The Roots
Instantly Absorbs Grease, Grime, and Dirt
Lifetime Money Back Guarantee
Over 250,000+ Happy Customers
Share
Flat, thin, hard-to-manage hair? Don't settle for sticky, messy solutions. Our laser accurate, revolutionary spray nozzle means you simply point, spray, and quickly rub your way to thicker, fuller, voluminously bouncy hair with that gorgeous texture powder finish.
Our Volume Powder is like no other. Coconut oil and aloe vera transform thin, dry hair into silky, bouncy volume, without weighing it down or drying you out. Hair is left with a light but strong hold that wont fall flat and is very easy to style.

Water (Aqua, Eau), Silica, Chlorphenesin, VP/VA Copolymer, Aloe Barbadensis Leaf Extract, Cocos Nucifera (Coconut) Oil, Tocopheryl Acetate.

PROVEN RESULTS
Step 1
Spray a small amount into palm or directly into roots area
Step 2
Work through roots with fingers and create desired style
Step 3
Enjoy the extra volume, hold, and texture - all day long!
BOLDIFY is committed to clean. Here are just three of the many power-packed body boosters included in our Hair Volumizing Powder for their effectiveness, safety, and thickening properties.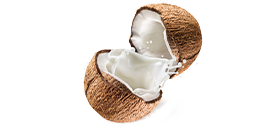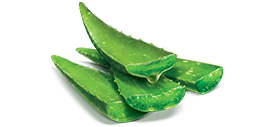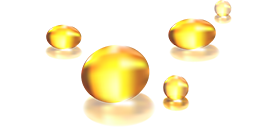 We craft every bottle of BOLDIFY Hair Thickening Fibers in our GMP approved lab - without Animal Derived Ingredients or Harmful Artificial Preservatives – and we never test on animals. Rest assured you'll see thicker hair from this NATURAL, EFFECTIVE, and SAFE product or we'll refund you every penny – no questions asked.
HEAR IT FROM
OUR CUSTOMERS
Works great on Fine Thin Hair! I have fine thin hair and this product works perfectly. Not sticky or heavy, just makes my hair appear thicker !

MARY A. WELLS

Verified Customer Review

Great Product and Fast Shipping: I have an undercut and I have Asian hair which means it is stiff, goes flat and not workable after it drys. This product gave my hair a much needed lift and stays in place after using hairdryer. It is a little sticky like what others have claimed but I like it because it stays the shape I need and with a little clay and hairspray, my hair stays in place and doesn't loose its shape throughout the day.

CHARLES

Verified Customer Review

Wow Product. I love Boldify products. I'm 80 years old, yes it's a current picture, and my hair if fine. It takes a lot of products to get body and bounce... as far as making my hair full and lasting I love it.

LOREE L. C.

Verified Customer Review

No blow drying needed... this stuff is amazing! I don't need to blow dry my wavy hair for volume anymore!

JESS90

Verified Customer Review

I LOVE this! I previously used the Adria volumizing spray until I ran out and found this. Voluminous products are essential to me, because my hair is super thin, and straight. It's been a curse (I don't care what you thick, curly haired girls say, haha!) if you have the same trouble/ this product is for you! My hair is in the best shape of its life!

KRYSTEN

Verified Customer Review
Total 5 star reviews: 784
Total 4 star reviews: 158
Total 3 star reviews: 10
Total 2 star reviews: 9
Total 1 star reviews: 8
97%
would recommend this product
Thin hair springs to life

This product works very well bringing hair back to volume without washing.

Feeling bouncy again!

This is my third bottle of Boldly! I have been slowly losing hair especially near the bangs and on the sides. I have found that using hair mousse and hair spray does not provide lift and volume like in the past. My hairdresser had used a similar product last year and it made all the difference in the world. I found this product on Amazon and liked the reviews and the price. It's an excellent product and helps me to feel good about how my hair looks.

Courtney BloxhamCourtney B.

Verified Buyer

Great dry volume

I love this product, almost as much as their hair fiber powder!

Frances M.

Verified Buyer

Full hair

I loved it for the depth and volume it gave my hair
Reviews Loaded
Reviews Added
= 550) { show = true document.body.style.paddingBottom = $el.offsetHeight + 'px' } else { show = false document.body.style.paddingBottom = 0; } " style="--atc_min: 14vh;z-index: 9999999 !important;" x-init="(()=> { console.log('ATC') let selects = document.querySelector('variant-selects') if (selects) { selects.addEventListener('change', (e) => { console.log(selects.currentVariant.id) selected_variant = selects.currentVariant.id }) } let radios = document.querySelector('variant-radios') if (radios) { radios.addEventListener('change', (e) => { console.log(radios.currentVariant.id) selected_variant = radios.currentVariant.id }) } })" x-data="{ product: window.product, selected_variant: window.selected_product, show: false, loading: false, get all_variants() { return this.product.variants }, get quantity() { return document.querySelector(`input[name='quantity']`).value; }, get current_variant() { return this.all_variants.find(e => e.id == this.selected_variant) }, async addToCart(e) { console.log('ATC', e) this.loading = true await this.updateCart(this.selected_variant, this.quantity) window.dispatchEvent(new CustomEvent('open-slideout-cart')) this.loading = false }, async updateCart(key, qty) { let updates = {} updates[key] = qty const res = await fetch(`/cart/update.js?tmp=${Date.now()}`, { method: 'POST', credentials: 'same-origin', headers: { 'Content-Type': 'application/json', 'X-Requested-With': 'XMLHttpRequest' }, body: JSON.stringify({ updates: updates }) }) const data = await res.json(); if (data.status == 422) { console.log(data) alert(data) return data } return data } }" class="fixed transform transition bottom-0 inset-x-0 p-2 md:py-4 md:px-16 bg-white border-t shadow-outline" :class="show ? 'translate-y-0' : 'translate-y-full'">
Hair Volumizing Powder - 24 Hour Volume & Softness