Free Shipping US Wide On All Orders Over $30
Hair Gummies - Biotin for Healthy Looking Hair Growth
Sale price

$25.95

Regular price

$29.95

Unit price

per
people are viewing this item
Boldify 

Hair Boost Gummies
 are the natural way to 
longer, stronger, shinier, healthier hair PLUS stronger nails and glowing radiant skin!
Get a beautifying boost of Biotin, Zinc, Folic Acid, Vitamin C (and much more) in every delicious sugar-free strawberry gummy! This 30-day supply (60 gummies) is perfect for starting your journey to greater confidence and stronger, glossier hair!

Packed with Hair-Friendly Biotin: An essential nutrient for healthy hair, Biotin enhances strand retention, combats excess hair fall, reduces breakage, and naturally lengthens and strengthens hair. With 5000 mcg of Biotin in every 2-gummy serving, you can feel confident that you're nourishing your gorgeous hair from the inside out!

Plant-Powered Wellness: We all want to grow strong, healthy hair… but it's important to be healthy and nourished on the inside too! Our vegan, sugar-free gummies contain as much vitamin A as you'll find in 4 cups of broccoli, as much vitamin C as 1 cup of cranberries, and as much B12 as you'll find in 4 organic eggs in every serving, to support your hair goals AND your overall wellness goals.

Made for Your Lifestyle: At just 9 calories per 2-gummy serving, our natural, diet-friendly hair boost gummies make it easier than ever to turn up your beauty while feeling your best! Each strawberry heart gummy is carefully crafted with only the finest ingredients for a delicious real-fruit flavor with no funny aftertaste. Boldify Hair Gummies are suitable for most special diets, including keto, vegan, vegetarian, paleo, and sugar-free. They won't stick in your teeth or dental work!

Powerful, Potent & Pure - USA-made with quality and safety in mind: We meticulously inspect each and every batch of our Biotin Gummies for healthy hair and nail growth - from raw ingredients to the finished formulation - in our GMP, Halal, Sugar-Free lab to ensure that they are truly Non-GMO, Gelatin Free, Soy Free, Allergen Free, and Dairy Free with zero artificial colors, flavors or chemicals. Never tested on animals - 100% cruelty-free.

Only the best for you and your hair, nails, and skin! Over 250,000+ Happy Customers.
Share
BOLDIFY Hair Boost Gummy Vitamins are sugar-free and support shiny, long, vibrantly thick hair, rock hard, strong, glossy nails and glowing, radiant, youthful-looking skin. Discover how beauty blooms from within with Boldify Gummies!
At just 9 calories per serving, these diet-friendly Strawberry Hair Gummies won't get stuck in your teeth or mess up your keto, vegan, vegetarian, paleo, or low carb diet like other hair growth vitamins, making it safe to TURN UP YOUR BEAUTY while feeling your best!

Every serving contains a potent 5000mcg of Biotin, alongside as much vitamin A as you'll find in 4 cups of broccoli, as much vitamin C as 1 cup of cranberries, and as much B12 as you'll find in 4 organic eggs - but with no animal byproducts! Our vegan, diet-friendly gummies contain only 9 calories per daily serving.
See image above for supplement facts panel: Other ingredients: Water, Isomalt, Maltitol, Citrus Pectin (E-440), Spirulina Extract, Natural Strawberry Flavor, Citric Acid (E-330), Sodium Citrate.
BOLDIFY is committed to clean. Here are just three of the many power packed hair boosters included in our Hair Boost Gummies for their safety and effectiveness in fighting fall and banishing breakage to help ensure stronger, longer, healthier-looking hair long-term.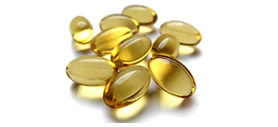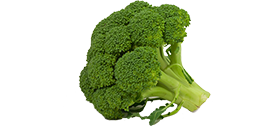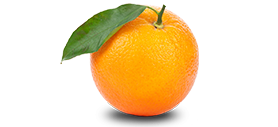 We craft every bottle of BOLDIFY Hair Thickening Fibers in our GMP approved lab - without Animal Derived Ingredients or Harmful Artificial Preservatives – and we never test on animals. Rest assured you'll see thicker hair from this NATURAL, EFFECTIVE, and SAFE product or we'll refund you every penny – no questions asked.
HEAR IT FROM
OUR CUSTOMERS
Works great on Fine Thin Hair! I have fine thin hair and this product works perfectly. Not sticky or heavy, just makes my hair appear thicker !

MARY A. WELLS

Verified Customer Review

Great Product and Fast Shipping: I have an undercut and I have Asian hair which means it is stiff, goes flat and not workable after it drys. This product gave my hair a much needed lift and stays in place after using hairdryer. It is a little sticky like what others have claimed but I like it because it stays the shape I need and with a little clay and hairspray, my hair stays in place and doesn't loose its shape throughout the day.

CHARLES

Verified Customer Review

Wow Product. I love Boldify products. I'm 80 years old, yes it's a current picture, and my hair if fine. It takes a lot of products to get body and bounce... as far as making my hair full and lasting I love it.

LOREE L. C.

Verified Customer Review

No blow drying needed... this stuff is amazing! I don't need to blow dry my wavy hair for volume anymore!

JESS90

Verified Customer Review

I LOVE this! I previously used the Adria volumizing spray until I ran out and found this. Voluminous products are essential to me, because my hair is super thin, and straight. It's been a curse (I don't care what you thick, curly haired girls say, haha!) if you have the same trouble/ this product is for you! My hair is in the best shape of its life!

KRYSTEN

Verified Customer Review
Total 5 star reviews: 579
Total 4 star reviews: 132
Total 3 star reviews: 2
Total 2 star reviews: 0
Total 1 star reviews: 0
100%
would recommend this product
Yummy

Still waiting on results, but taste delicious so I'm a fan

You need this!!

Love it! It made my hair shiny and stopped experiencing hair loss! You need this product!

Easy to take and great results

After a couple months of taking the vitamins my hair does feel thicker and more healthy. Also, they are a tasty supplement.

chewable. great tasting

working so far. my nails grow faster and hair looks thicker. I also use Boldify hair products. love them alm

Great Tasting with All of the Vitamins, etc. Needed for Healthy Hair

May 25, 2022My hair is currently cut to the top of my collar with very thin bangs. There are very few hairs growing in the front of my hair and it is very noticeable that I have lost a lot of hair in front, on top, and in a couple of places in the back of my head. My hair has no body and is very limp.So far, I am very happy with the Boldify Hair Boost Gummies. I have been using them for a few days now and it sure seems like my hair is already feeling healthier. I have not had the gummies long enough for any significant results yet, but I will add on to this review every month if I have noticeable improvements.
Reviews Loaded
Reviews Added
= 550) { show = true document.body.style.paddingBottom = $el.offsetHeight + 'px' } else { show = false document.body.style.paddingBottom = 0; } " style="--atc_min: 14vh;z-index: 9999999 !important;" x-init="(()=> { console.log('ATC') let selects = document.querySelector('variant-selects') if (selects) { selects.addEventListener('change', (e) => { console.log(selects.currentVariant.id) selected_variant = selects.currentVariant.id }) } let radios = document.querySelector('variant-radios') if (radios) { radios.addEventListener('change', (e) => { console.log(radios.currentVariant.id) selected_variant = radios.currentVariant.id }) } })" x-data="{ product: window.product, selected_variant: window.selected_product, show: false, loading: false, get all_variants() { return this.product.variants }, get quantity() { return document.querySelector(`input[name='quantity']`).value; }, get current_variant() { return this.all_variants.find(e => e.id == this.selected_variant) }, async addToCart(e) { console.log('ATC', e) this.loading = true await this.updateCart(this.selected_variant, this.quantity) window.dispatchEvent(new CustomEvent('open-slideout-cart')) this.loading = false }, async updateCart(key, qty) { let updates = {} updates[key] = qty const res = await fetch(`/cart/update.js?tmp=${Date.now()}`, { method: 'POST', credentials: 'same-origin', headers: { 'Content-Type': 'application/json', 'X-Requested-With': 'XMLHttpRequest' }, body: JSON.stringify({ updates: updates }) }) const data = await res.json(); if (data.status == 422) { console.log(data) alert(data) return data } return data } }" class="fixed transform transition bottom-0 inset-x-0 p-2 md:py-4 md:px-16 bg-white border-t shadow-outline" :class="show ? 'translate-y-0' : 'translate-y-full'">
Hair Gummies - Biotin for Healthy Looking Hair Growth