Free Shipping US Wide On All Orders Over $30
The Ultimate Blowout Bundle - Get Salon-Level Volume at Home
Sale price

$88.00

Regular price

$137.90

Unit price

per
people are viewing this item
Unwrap the perfect high-end home salon with everything you need for full, bouncy, and shiny blowouts! Take the stress out of your styling routine and enjoy that salon-fresh confidence every morning. 


Get a FREE Hair Thickening Serum and FREE Hair Thickening Spray with your purchase of the Professional Blow Dry Brush! Save $49.90!

The Professional Blow Dry Brush makes it SO easy and fast to give yourself a smooth, shiny blowout with tons of volume and fullness! You'll get even better results when you use the Blow Dry Brush with your Hair Thickening Serum and Thickening Spray.


BOLDIFY Hair Thickening Serum hydrates, volumizes, and strengthens hair for a perfect glossy, healthy-looking finish. Hair Thickening Spray boosts thickness and body in all hair types. Just blow dry these two hero products into damp hair with the Blow Dry Brush, and you're ready to take on the world! 
This Kit Includes:
1 x Professional Blow Dry Brush
1 x FREE Hair Thickening Spray (4oz)
1 x FREE Hair Thickening Serum (4oz)
BOLDIFY Professional Blow Dry Brush: 
Oval Volumetech™ Design for Optimal Body & Volume
Patented ErgoSoft Handle for a Comfortable Grip
Comfort Switch for 2-Speed, 3-Temperature Control
Advanced ION Generator Technology for Faster Drying, Less Frizz
Charcoal-Infused Boar Bristles Reduce Breakage, Maximize Shine
Keratin & Biotin-Infused Ceramic Barrel for Even Heating, Less Damage
Proprietary 3XDurator Long-Life Motor, 360° Tangle-Free Swivel Cord.


BOLDIFY Hair Thickening Duo
Get Thick, Full, & Voluminous Hair In Seconds
Encourages Hair Growth with BIOTIN
Safe for Color Treated and Thinning Hair
Deeply Hydrating & Protects Against Heat Damage
Over 250,000+ Happy Customers
Share
MAXIMUM VOLUME, MINIMUM DAMAGE
It's all too familiar...a heavy, bulky blow dryer in one hand and a round brush in the other, fighting with both arms up over your head to get any amount of volume you can - only to have to use a secondary heated tool to achieve your desired style anyhow. Say GOODBYE to lifeless locks, heat-damaged strands, and your old complicated, time-consuming styling routine - and HELLO to the smooth, shiny, healthy-looking volume you've always dreamt of!

AS SIMPLE AS 1-2-3!
Step 1: Towel-dry and detangle hair with a wide-toothed comb or wet hairbrush; apply blow-out serum or spray. (We recommend Boldify Hair Thickening Serum!)

Step 2: Part hair into medium-sized sections. Starting at the bottom near the neck, place the brush under the hair and roll it firmly but gently up at the base of the hair shaft and out towards the ends; repeat on each section until the hair is completely dry.
Helpful Hint: Use the "High" setting for thicker, more coarse hair, or the "Low" setting for thin, fine, or damaged locks. Switch to the "Cool" setting for the last pass over each section to lock in volume and shine.

Step 3: Once you've gotten the hang of it, get creative! Position the brush vertically or horizontally, roll it over or under, or try wrapping or gliding methods to find the best, easiest routine to achieve your ideal style!

SUPPORTS HAIR RETENTION
BOLDIFY 3-in-1 Hair Boost Serum contains Biotin to enhance strand retention and promote strand strength, minimizing hair loss due to breakage and excess fall.

THICKER HAIR IN SECONDS
While most hair serums leave your hair feeling sticky, flat and dull, BOLDIFY supports that "fresh from the salon" Brazilian blowout look, without the tacky feel. Plus, it smells delicious!

THICKER HAIR IN SECONDS
If you struggle with fine and thinning hair, BOLDIFY Thickening Spray is the solution. It amps up baby fine hair, making it appear thicker, fuller, and healthier giving extra volume and body while leaving it flexible and natural-looking, all day long.

UNIQUE NON-STICKY FORMULA
This super light weight formula wont leave a sticky buildup in your hair and wont weigh it down like other products can - A texturizing volume spray without the gunky residue, that washes out easily with water or shampoo.
BOLDIFY is committed to helping you achieve your ideal style quickly and easily, while protecting the structural integrity of your strands. Our Blow Dry Brush was designed with you in mind to reduce dry time and damage, elevate your routine with ease of use and comfort, and add volume and shine to your hair - in less time, with less effort, and for less money.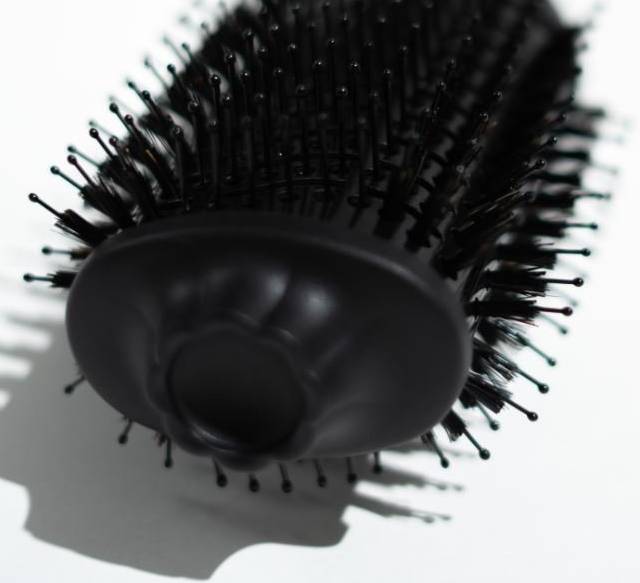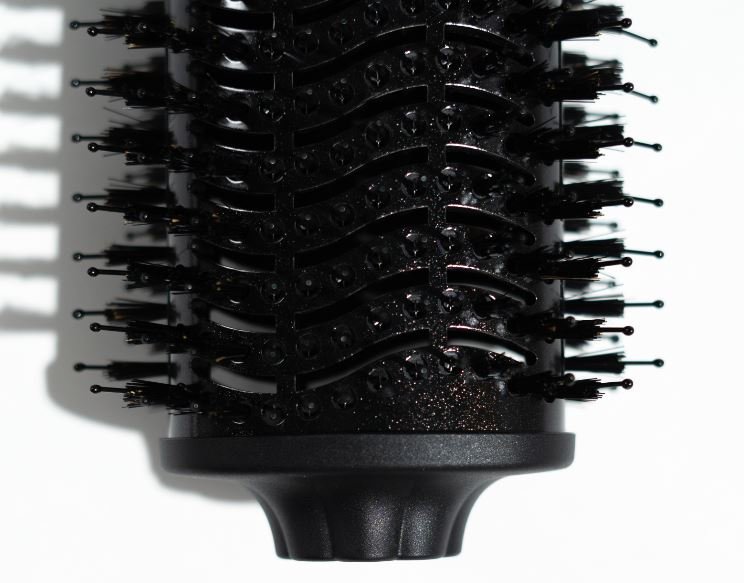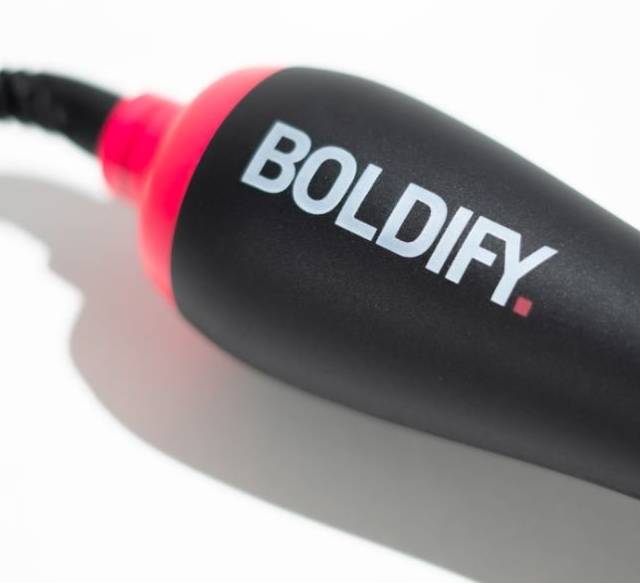 We craft every bottle of BOLDIFY Hair Thickening Fibers in our GMP approved lab - without Animal Derived Ingredients or Harmful Artificial Preservatives – and we never test on animals. Rest assured you'll see thicker hair from this NATURAL, EFFECTIVE, and SAFE product or we'll refund you every penny – no questions asked.
HEAR IT FROM
OUR CUSTOMERS
Works great on Fine Thin Hair! I have fine thin hair and this product works perfectly. Not sticky or heavy, just makes my hair appear thicker !

MARY A. WELLS

Verified Customer Review

Great Product and Fast Shipping: I have an undercut and I have Asian hair which means it is stiff, goes flat and not workable after it drys. This product gave my hair a much needed lift and stays in place after using hairdryer. It is a little sticky like what others have claimed but I like it because it stays the shape I need and with a little clay and hairspray, my hair stays in place and doesn't loose its shape throughout the day.

CHARLES

Verified Customer Review

Wow Product. I love Boldify products. I'm 80 years old, yes it's a current picture, and my hair if fine. It takes a lot of products to get body and bounce... as far as making my hair full and lasting I love it.

LOREE L. C.

Verified Customer Review

No blow drying needed... this stuff is amazing! I don't need to blow dry my wavy hair for volume anymore!

JESS90

Verified Customer Review

I LOVE this! I previously used the Adria volumizing spray until I ran out and found this. Voluminous products are essential to me, because my hair is super thin, and straight. It's been a curse (I don't care what you thick, curly haired girls say, haha!) if you have the same trouble/ this product is for you! My hair is in the best shape of its life!

KRYSTEN

Verified Customer Review
= 550) { show = true document.body.style.paddingBottom = $el.offsetHeight + 'px' } else { show = false document.body.style.paddingBottom = 0; } " style="--atc_min: 14vh;z-index: 9999999 !important;" x-init="(()=> { console.log('ATC') let selects = document.querySelector('variant-selects') if (selects) { selects.addEventListener('change', (e) => { console.log(selects.currentVariant.id) selected_variant = selects.currentVariant.id }) } let radios = document.querySelector('variant-radios') if (radios) { radios.addEventListener('change', (e) => { console.log(radios.currentVariant.id) selected_variant = radios.currentVariant.id }) } })" x-data="{ product: window.product, selected_variant: window.selected_product, show: false, loading: false, get all_variants() { return this.product.variants }, get quantity() { return document.querySelector(`input[name='quantity']`).value; }, get current_variant() { return this.all_variants.find(e => e.id == this.selected_variant) }, async addToCart(e) { console.log('ATC', e) this.loading = true await this.updateCart(this.selected_variant, this.quantity) window.dispatchEvent(new CustomEvent('open-slideout-cart')) this.loading = false }, async updateCart(key, qty) { let updates = {} updates[key] = qty const res = await fetch(`/cart/update.js?tmp=${Date.now()}`, { method: 'POST', credentials: 'same-origin', headers: { 'Content-Type': 'application/json', 'X-Requested-With': 'XMLHttpRequest' }, body: JSON.stringify({ updates: updates }) }) const data = await res.json(); if (data.status == 422) { console.log(data) alert(data) return data } return data } }" class="fixed transform transition bottom-0 inset-x-0 p-2 md:py-4 md:px-16 bg-white border-t shadow-outline" :class="show ? 'translate-y-0' : 'translate-y-full'">
The Ultimate Blowout Bundle - Get Salon-Level Volume at Home