Free Shipping US Wide On All Orders Over $30
Hair Thickening Serum - Thicker Hair From First Application - 8oz
Sale price

$30.95

Regular price

$39.95

Unit price

per
people are viewing this item
Get big, bouncy volume and healthy, glossy shine with the BEST Biotin hair serum for fine and thick hair! Our natural, non-greasy hair nourishment and volumizer complex is packed with Biotin for stronger, longer strands.

This natural hair thickener absorbs into and seals follicles, nourishing from the inside out for instant body and shine. Achieve the perfect blowout, fight hair fall, and banish breakage with Boldify Hair Thickening Serum for women & men!

Tired of hair loss, breakage, or snail-slow growth?
Our hair boost provides vital nutrients for a cleaner scalp & happier follicles, enhancing strand retention & inhibiting breakage. With each use Boldify nourishes, plumps, and strengthens hair, working to reverse existing damage and prevent future damage for thicker, longer, stronger, shinier locks. And with such a light feel and fresh scent, you'll look forward to using it after every wash!

Perfect salon-quality blowouts in just 3 easy steps!

1. Squeeze a dime-sized amount of serum into your palm (more for longer hair), and rub hands together;
2. Apply evenly through clean, towel-dried hair, starting at the ends and working toward roots, avoiding the scalp.
3. Style as usual by allowing hair to air dry for soft, natural fullness, or blow-dry for 3X more volume! Either way, our leave-in conditioner plumps and nourishes strands for a phenomenally full, beautifully silky finish.
Triple-action formula for a light, effortlessly voluminous finish: Unlike other hair retention oils/serums and multi-product hair care treatments, Boldify's Biotin Hair Serum weightlessly acts as 3 products in one - hair boost serum, leave-in conditioner, and plumping volumizer - to give you that "fresh from the salon" blowout look and feel - without damaging buildup and greasy, sticky residues that leave locks limp and lifeless. This perfect Biotin hair oil alternative works for all hair types and is safe for color-treated hair.

Premium results guaranteed: Over 250,000 happy, beautiful customers have already transformed their tresses with Boldify. We're so confident that you'll love our products too that we want you to try them out 100% risk-free!

We guarantee that Boldify Volumizing Hair Serum will promote gorgeous, lustrously shiny, thicker, longer, stronger hair - or we will refund you the purchase price upon request. No questions asked, no return required!

Share
BOLDIFY 3-in-1 Hair Thickening Serum contains Biotin to enhance strand retention and promote strand strength, minimizing hair loss due to breakage and excess fall.

While most hair serums leave your hair feeling sticky, flat and dull, BOLDIFY supports that "fresh from the salon" Brazilian blowout look, without the tacky feel. Plus, it smells delicious!

Water/Aqua/Eau, Hydroxyethylcellulose, Cocos Nucifera (Coconut) Oil, Panthenol, Biotin, Chamomilla recutita (Matricaria) Flower Extract, Achillea Millefolium Extract, Rosa Canina Fruit Extract, Melissa Officinalis Leaf Extract, Cymbopogon Schoenanthus (Lemongrass) Extract, Quercus Alba Bark Extract, Geranium Maculatum Extract, Symphytum Officinale Extract, Salvia Officinalis (Sage) Leaf Extract, Aloe Barbadensis Leaf Juice, Hamamelis Virginiana (Witch Hazel) Extract, Cetrimonium Chloride, Cetearyl Alcohol, Guar Hydroxypropyltrimonium Chloride, Methyl Gluceth-20, Polysorbate 60, Cinnamidopropyltrimonium Chloride, Amodimethicone, Glycerin, Isolaureth-6, Propylene Glycol, Octoxynol-40, Citric Acid, Fragrance/Parfum, Methylisothiazolinone, Sodium Benzoate, BFL

PROVEN RESULTS
Step 1
Squeeze a dime-size amount into your palm. (Less is more!)
Step 2
Work through hair with fingers, starting with the ends and working your way to the roots, stopping just short of the scalp.
Step 3
Blow dry on medium/high heat for incredible healthy fullness and all-day body!
BOLDIFY is committed to clean. These three power packed body boosters are included in our Hair Thickening Serum for their effectiveness, safety, and volumizing properties that not only work instantly, but ensure longer, stronger, healthier-looking locks long-term.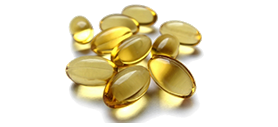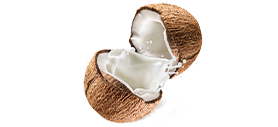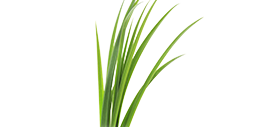 We craft every bottle of BOLDIFY Hair Thickening Fibers in our GMP approved lab - without Animal Derived Ingredients or Harmful Artificial Preservatives – and we never test on animals. Rest assured you'll see thicker hair from this NATURAL, EFFECTIVE, and SAFE product or we'll refund you every penny – no questions asked.
HEAR IT FROM
OUR CUSTOMERS
Works great on Fine Thin Hair! I have fine thin hair and this product works perfectly. Not sticky or heavy, just makes my hair appear thicker !

MARY A. WELLS

Verified Customer Review

Great Product and Fast Shipping: I have an undercut and I have Asian hair which means it is stiff, goes flat and not workable after it drys. This product gave my hair a much needed lift and stays in place after using hairdryer. It is a little sticky like what others have claimed but I like it because it stays the shape I need and with a little clay and hairspray, my hair stays in place and doesn't loose its shape throughout the day.

CHARLES

Verified Customer Review

Wow Product. I love Boldify products. I'm 80 years old, yes it's a current picture, and my hair if fine. It takes a lot of products to get body and bounce... as far as making my hair full and lasting I love it.

LOREE L. C.

Verified Customer Review

No blow drying needed... this stuff is amazing! I don't need to blow dry my wavy hair for volume anymore!

JESS90

Verified Customer Review

I LOVE this! I previously used the Adria volumizing spray until I ran out and found this. Voluminous products are essential to me, because my hair is super thin, and straight. It's been a curse (I don't care what you thick, curly haired girls say, haha!) if you have the same trouble/ this product is for you! My hair is in the best shape of its life!

KRYSTEN

Verified Customer Review
= 550) { show = true document.body.style.paddingBottom = $el.offsetHeight + 'px' } else { show = false document.body.style.paddingBottom = 0; } " style="--atc_min: 14vh;z-index: 9999999 !important;" x-init="(()=> { console.log('ATC') let selects = document.querySelector('variant-selects') if (selects) { selects.addEventListener('change', (e) => { console.log(selects.currentVariant.id) selected_variant = selects.currentVariant.id }) } let radios = document.querySelector('variant-radios') if (radios) { radios.addEventListener('change', (e) => { console.log(radios.currentVariant.id) selected_variant = radios.currentVariant.id }) } })" x-data="{ product: window.product, selected_variant: window.selected_product, show: false, loading: false, get all_variants() { return this.product.variants }, get quantity() { return document.querySelector(`input[name='quantity']`).value; }, get current_variant() { return this.all_variants.find(e => e.id == this.selected_variant) }, async addToCart(e) { console.log('ATC', e) this.loading = true await this.updateCart(this.selected_variant, this.quantity) window.dispatchEvent(new CustomEvent('open-slideout-cart')) this.loading = false }, async updateCart(key, qty) { let updates = {} updates[key] = qty const res = await fetch(`/cart/update.js?tmp=${Date.now()}`, { method: 'POST', credentials: 'same-origin', headers: { 'Content-Type': 'application/json', 'X-Requested-With': 'XMLHttpRequest' }, body: JSON.stringify({ updates: updates }) }) const data = await res.json(); if (data.status == 422) { console.log(data) alert(data) return data } return data } }" class="fixed transform transition bottom-0 inset-x-0 p-2 md:py-4 md:px-16 bg-white border-t shadow-outline" :class="show ? 'translate-y-0' : 'translate-y-full'">
Hair Thickening Serum - Thicker Hair From First Application - 8oz